Come fish with us!
305-680-9923
Florida Keys Fishing Charters
Ready for an amazing day of fishing
in the lower Florida Keys?
Nautical Fishing Charters offers anglers of all experience levels unforgettable
Florida Keys Fishing Charters experience on the waters, flats and backcountry of the Lower Florida Keys.
Whether you are looking to hunt bonefish in the backcountry or searching for mahi mahi in blue water,
the Nautical Fishing Charters team has the knowledge and experience to put you on the fish!
Learn about all of our exciting Florida Keys Fishing Charter options today,
or contact us with questions about your potential charter!
Flats & Backcountry Fishing
Our flagship charter service here at Nautical Fishing Charters, backcountry and flats fishing is our passion and specialty.
There is nothing like cutting the engine and silently cruising the flats in search of some of the most elusive fish anywhere in the world.
Our flats and backcountry fishing adventures are built around our angler's skill level and what species they are trying to target with their excursion.
On our flats and backcountry fishing adventures, we regularly target:
Bonefish
Permit
Redfish
and much more!
At Nautical Fishing Charters, we happily offer both spinning and fly fishing for your backcountry fishing trip.
Prime Season March – June
Ever hooked into a Silver King and listen to the sound of that reel roar? 
The Atlantic Tarpon is one of the most powerful and awe-inspiring fish species found in plentiful numbers in the nearshore waters of the Lower Florida Keys. 
From March – June each year, the tarpon put on a show under the bridges and within the cuts and channels of the Florida Keys fisheries. 
For anglers, hooking into these magnificent creatures is the thrill of a lifetime. 
Captain Kevin Grubb and the Nautical Fishing Charters team has fished tarpon charters out of Summerland Key for years and is passionate about putting anglers of all experience levels eye-to-eye with this powerfully amazing resident of the Florida Keys marine ecosystem.
Looking to catch something a little more edible?
On our reef and bottom fishing adventures, our team puts anglers on the hot action on both shallow and deeper reef systems roughly five miles off the beach on Summerland Key. 
In these trips, anglers target a variety of tasty fish species that are native to Florida Keys reefs including:
Grouper
Snapper
Yellowtail
Mackerel 
and much more!
Ready to get beyond the sight of land in search of some of the bigger fish the Florida Keys have to offer?
Our offshore pelagic fishing trips take advantage of trolling and live-baiting to target exciting pelagic fish species that include:
Mahi Mahi (Dolphin)
Tuna
Wahoo
Sailfish
and even the rare Marlin
To put you on the Fish in the Keys
Captain Kevin Grubb and the Nautical Fishing Charters Team put in years of experience fishing the flats, reefs and bluewater of the Lower Florida Keys.
On a Nautical Fishing Charter trip, our guides put all of their years of experience on the water in the Florida Keys to work for our valued anglers.
Whether your goal is to fly fish on the flats and backcountry, or you're looking to troll for pelagic species miles offshore, our team has the rare combination of skill and time on the water to help put you on the fish!
Have questions about creating the perfect charter to go after your ideal fishing experience in the Florida Keys? 
Contact us today for more information or to book your Florida Keys Fishing Adventure.
"Come Experience all the beautiful Florida Keys have to offer!"
Great captain! Great experience with Captain Grubb! Caught lots of fish! Great attitude onboard everyone. Clean boat!
– Kathy Fisher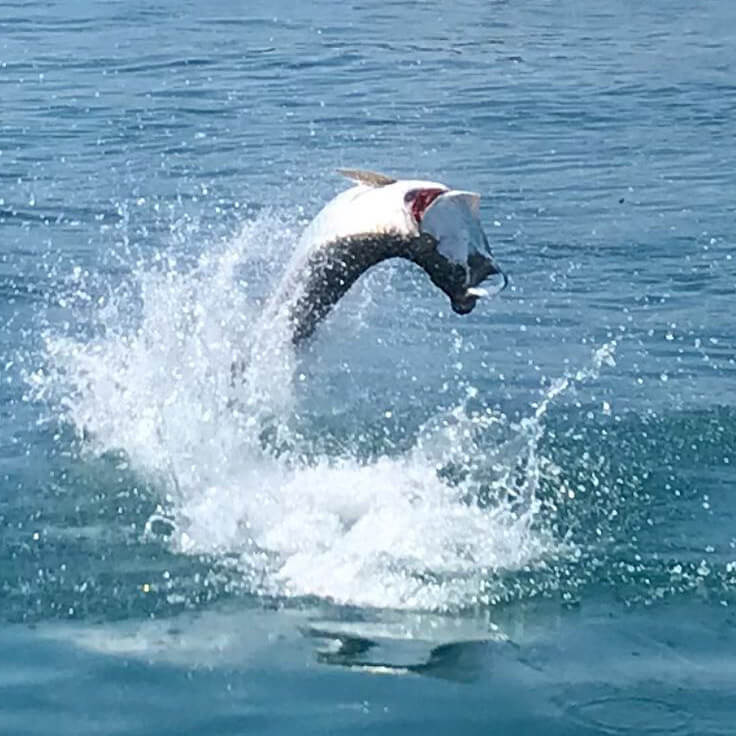 Fishing the keys with Captain Kevin was amazing. We caught unbelievable weather and the water was like glass. Hot fishing all day! 
– Dan Schmidt